Anthony Campbell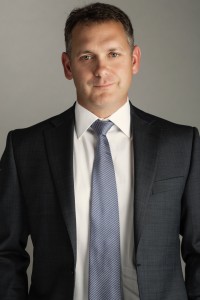 Anthony has over 25 years experience as a naval officer, corporate facilitator and executive coach.
During Anthony's career in the Australian Navy he held leadership roles at the tactical, operational and strategic levels. Career highlights include command of a patrol boat operating to Australia's north, multiple deployments to the Middle East working with up to 24 global coalition partners, command of a guided missile frigate, and of a task group operation consisting of five ships and over 1,000 people. Anthony also held training, strategic planning and HR positions.
Following his naval career, Anthony was a facilitator for SERCO providing specialist training services to a large government department. This role involved design, delivery and evaluation of training as well as mentoring of junior trainers and students.
Anthony has been an executive coach for four years. He has completed training with the Institute of Executive Coaching and Leadership based in Sydney and will complete a masters in coaching psychology at the University of Sydney in 2016. He has coaching experience across a variety of sectors including engineering, federal government, IT, not-for-profit, health and mental health, professional services and defence.
Anthony draws on the latest evidence-based research to inform his coaching including other areas of the behavioural sciences such as adult development theory, change management and psychology. He equips his clients to, not just to achieve the goals in front of them, but with the skills, attitudes and beliefs to navigate a complex and uncertain environment. Anthony tailors the coaching intervention for the individual client based on their professional and personal development needs.
His coaching style is challenging and supportive. He provides an opportunity for clients to have their thinking and assumptions tested in a confidential manner. Anthony supports his clients in raising awareness of themselves, others and the environment in which they are working.
Anthony is certified in the Human Synergistics Life Style Inventory 360 degree leadership tool as well as the Organisational Cultural Inventory, which measures an organisation's operating culture.
Anthony's leadership experience in volatile, uncertain, complex and ambiguous environments, combined with accredited coach education allows him to provide effective coaching to leaders at all levels of an organisation. Anthony bases his work on the assumption that with the right support, every individual has the power and knowledge to make positive leadership change.
Help Is Just A Click Away
Campbell Leadership Solutions can help you!