Anthony Campbell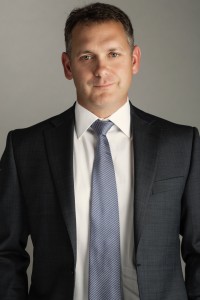 Philosophy
Anthony offers leaders a connected and systemic coaching approach aligned with the challenges and realities organisations face in an increasingly complex world. Organisations work with Anthony to build collective and personal resilience, competence, and confidence. Anthony believes that increased awareness of self, others, and the systemic environment equips his clients with the skills and attitudes to understand and communicate their purpose, achieve organisational outcomes, and build relationships.
Anthony draws on the latest evidence-based research to inform his approach.  Using the latest findings from the behavioural sciences, adult development theory, psychology, and associated coaching research ensures the client's best chance of success.  It also allows Anthony to tailor the best approach based on the clients' reality.
His coaching style is challenging and supportive. He provides the opportunity for clients to reflect on their performance, and to have their thinking and assumptions tested confidentially.
Experience
Anthony has 30-years' experience as a naval officer, corporate facilitator, and executive coach.
During his career in the Royal Australian Navy, Anthony held leadership roles at tactical, operational, and strategic levels. Career highlights included various command positions at sea. He learned the value of relationship building through multiple deployments and engagement with allies and coalition partners from diverse cultural backgrounds. He has lead teams from as small as five to as large as 1000 people.
Following his naval career, Anthony was a facilitator and trainer providing specialist training services to a large government department. This role involved design, delivery and evaluation of training and coaching and mentoring of staff and students.
Anthony has been an executive coach since 2013. He has world-class tertiary qualifications in evidence-based executive coaching that complements his extensive leadership experience.
He has coaching experience across various sectors, including federal and state government, engineering, finance, not-for-profit, health and mental health, and professional services. Anthony also offers a coach-mentoring and supervision service to developing coaches.
Qualifications / Memberships
• Master of Science in Coaching Psychology – University of Sydney
• Master of Arts in Strategy & Policy – UNSW
• Organisational Coach, Team Coach and Facilitator – Institute of Executive Coaching & Leadership
• Life Styles Inventory, Group Styles Inventory, Organisational Cultural Inventory & Organisational Effectiveness Inventory – Humans Synergistics
• Member – University of Sydney Coaching & Mentoring Association
• Member – International Coaching Federation
Career Summary
• Director, Coach & Mentor – Campbell Leadership Solutions (2013 – Present)
• Leadership Coach – Royal Australian Navy (2013 – Present)
• Senior Instructor – SERCO (Jan 2013 – Dec 2014)
• Officer – Royal Australian Navy (Jan 1989 – Jan 2013)
Help Is Just A Click Away
Campbell Leadership Solutions can help you!